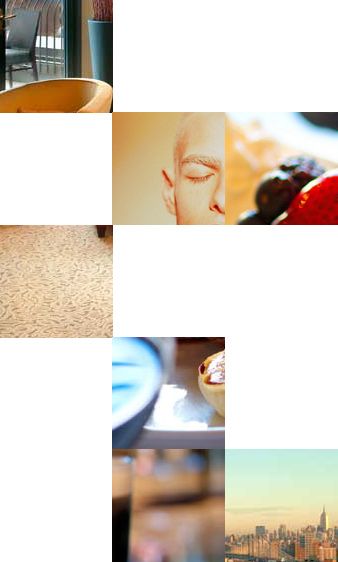 Jeff's attachment to a camera began when he took his first photo class in 9th grade. Beginning with his mother's Minolta Instamatic and processing that first roll of black and white film, his eagerness to learn forced him to upgrade to a real 35mm SLR. In 1980, he picked up his camera and left his small town of Bellingham, Washington to chase his creative and artistic dreams to New York City. There, he began his commercial experience by assisting other photographers and learning every aspect of the business. His enthusiasm, talent and appreciation for the work moved him to set up his first photo studio in a converted bar in Hoboken, NJ.
After living for years, fighting for a parking space in the Big Apple, Jeff and his family moved to, New Paltz, New York. Jeff continues to create images for a broad range of clients, from large corporations, ad agencies and design firms, to smaller ma and pa businesses; shooting images of people, product, hospitality and Fine Art. He maintains his Hoboken studio.
Today, Jeff is no longer looking for a parking spot. He has a garage now!
Peace.
CLIENTS:
MARRIOTT INTERNATIONAL
SONY ELECTRONICS
RASHTI AND RASHTI
JVC USA
AT&T
RENAISSANCE HOTELS
IJO JEWELRY
FUJI FILM MEDICAL
THE PLAZA REGENCY
SCHOTT NORTH AMERICA
SHARP ELECTRONICS
KONICA MINOLTA
RAMAPO COLLEGE
ONKYO
BON SECOURS HEALTH SYSTEM
A&P
BECTON DICKINSON
SENNHEISER USA